How to buy a Tripod?
Tripods are great for photographing anything where you want to use a long shutter speed (generally 1/30th of a second or longer).
They are useful for landscapes to make precise compositions and for nighttime photography.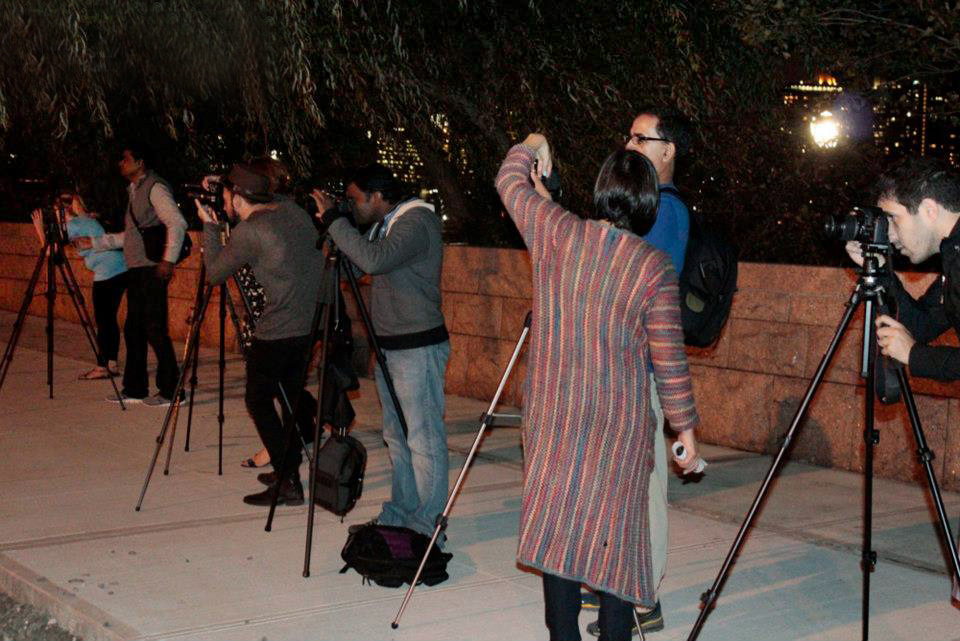 They can also be great for portraits where the subject is posing for you.
With all the different brands of photography equipment that exist and stores that stock them, it is difficult to find one of each that meets your needs and your budget. 
In this article, we will briefly show various tripods you can buy and some of the pros and cons of using them.
A tripod utilizes three legs to make the camera steady and needs a head.The head we recommend is the ball head which functions exactly as it sounds. The camera can move on the tripod (left, right, up, down) on a ball.
Some tripods include a head within the kit and we will provide links to heads for those tripods that don't include heads.
Stores to purchase from:
Calumet

B&H Photovideo

Adorama

FotoCare

Amazon

Best Buy
Before purchasing a tripod, make sure its "load capacity" (listed under specifications) is more than the combined weight of your camera body and lens.
PhotoUno's recommended tripod brand is Manfrotto.
There are two (2) primary materials tripods are constructed with:
Carbon fiber is lighter and therefore more expensive and aluminum is heavier and therefore less expensive.
Here is a list of tripods:
1. Manfrotto 190CX3 is a carbon-fiber tripod. Just the legs are $219.95. This is a nice light tripod (weights only 2.9 lb.)  This is only one part of a tripod.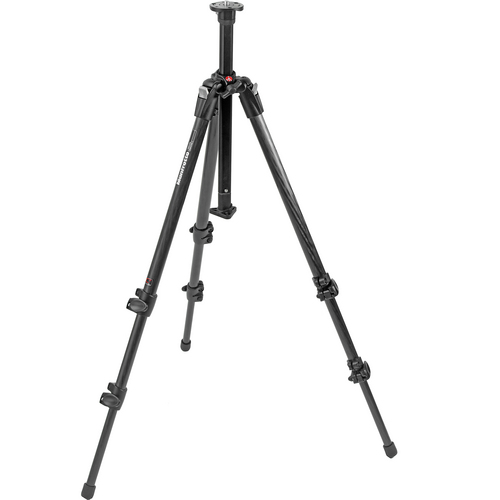 Image: Manfrotto 190 CX3 Carbon. Source: Manfrotto.com
The second part necessary is the head, which is what the camera is actually placed on. 
The Manfrotto 496 RC2 compact ball head is light (0.93 lb.) The head is $69.95. Remember to consider when buying a separate ball head that has the same (or higher) load capacity than the tripod. 
This combination of tripod plus ball head has a total load capacity of 13.23 lb. The total weight of this combination is 3.83 lb. which is light but may be a bit heavy and bulky for light travelers. 
Image: Manfrotto Ball Head 496 RC2. Source: Manfrotto.com
2. Manfrotto 293 Aluminum is a kit tripod that comes with a ball head for $119.88. This kit has a load capacity of 8.81 lb. and has a weight of 3.85 lb.
This option is less expensive and just a bit heavier than the tripod listed above. Still may be a bit bulky and heavy for light travelers.
Image: Manfrotto 293 Aluminium Tripod. Source: Manfrotto.com
3. Manfrotto MKC3-P01 is $59.89 and includes a quick release ball head. This tripod weights 2.2 lb. and has a load capacity of 3.3 lb. 
A light option to carry around but will not hold heavy camera and lens equipment.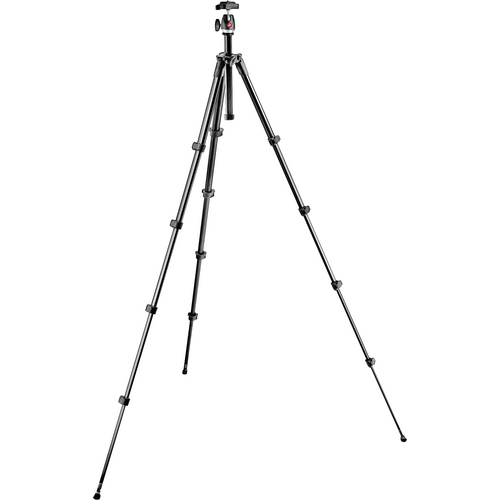 Image: Manfrotto MKC3-P01 Photo Kit Tripod. Source: Manfrotto.com
4. Another type of tripod is called the Gorillapod. They still have three legs like the previous tripods but are much smaller and portable. They are also less expensive than the previously listed tripods. 
An excellent choice for light travelers who want to be able to capture long shutter speed shots or group shots while enjoying trips.
Image: Joby Gorillapod with BH1-01EN ball head. Source: BHPhotovideo.com
Hope this is helpful to you!
PhotoUno