Photographs of Photographers
January 16, 2012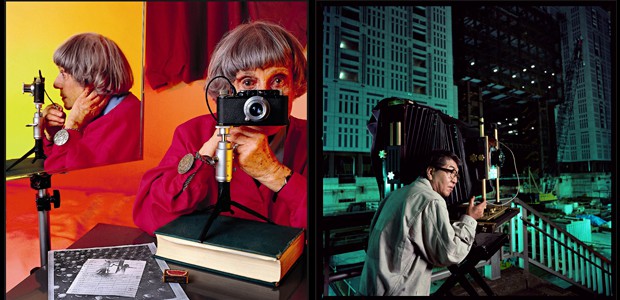 I wanted to share The New York Times Sunday Review of Pictures: Photographing Photographers. 
In this slideshow, you will find some interesting Portraits of Photographers taken by Abe Frajndlich. 
Some of the photographers you will see are William Wegman, who loved taking pictures of his dogs, Josef Koudelka, Lucas Samaras, Ilse Bing, Andres Serrano, Duane Michals, and others.  
I thought it was interesting that it took Abe Frajndlich over 20 years to finish this project. 
He also wrote about the complexity of "making" a great picture. Many people think that pictures are just made by pressing the shutter, but honestly it takes more than just that.
Photography is about patience, perseverance and preparation. Abe's Frajndlich is an experienced photographer that has been shooting around 40 years, and it took him over 20 years to produce the images of his book: "Penelope's Hungry Eyes: Photographs of Photographers." 
Talking about Abe's photographs, I really liked to see the portrait of Eikoh Hosoe with his  20"x24" Polaroid camera and remember the fact that there are only 8 of these in the entire world!!!
You can see more of the pictures here. I hope you enjoy it! 
Image source: The New York Times,  "Penelope's Hungry Eyes: Photographs of Photographers." by Abe Franjdlich.