Street Photography Class - Virtual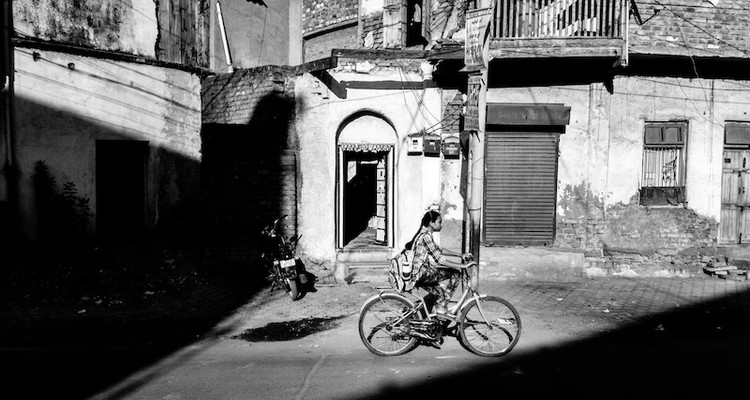 | | |
| --- | --- |
| Course | Street Photography Class - Virtual |
| Location | Virtual |
| Difficulty level | Beginners and beyond |
| Total duration | 10 hours |
| Group size | 6 students max. |
In any urban environment, street photography remains a compelling photographic practice. Many photographers throughout history and into the present have turned to candid scenes of street life, as well as posed portraits, to capture the exciting spirit of city life.
In our virtual street photography class, students will immerse themselves in the various methodologies and approaches to street photography.  We will go over equipment recommendations and camera settings for various occasions.  We will discuss how to be best prepared to capture the unexpected moment and be able to shoot quickly but efficiently.  We will learn how to keep an open mind and be adaptable to any circumstance, be it man-made or natural--we will learn how even the unpredictability of the weather can offer us great possibilities.  Throughout the course, we will observe and discuss the work of famous street photographers, going so far as to watch short video clips of them in action so that we can learn from the masters!
Everything from Henri Cartier-Bresson's "Decisive Moment" to the posed portrait will be addressed.  Students will learn how to remain unobtrusive, but also how to make a direct approach and request a portrait from a stranger.  A number of technical tricks will be discussed, including posing your subject, paying attention to lighting, and even using your flash.  All throughout the course, compositional strategies will also play a major role in every lesson.
During the course, students will receive different assignments, both in-class and to be completed on their own.  We will review these assignments as a group and the instructor will provide guidance on both successes and failures, so that students may learn from their mistakes.  By the end of the course, students will have a better understanding of the historical context of street photography, be able to identify their preferred style of street photography, and be well on their way to having a sleek street photography portfolio--all while having captured a slice of life in their city and a document of their times.
For this course you will need a DSLR camera, mirrorless camera or a compact camera, with Aperture Priority (A or AV), Shutter Priority (S or Tv) and Manual Mode (M).
Pre-requisite: Photography I (in-person or virtual)