How to start a photography business Two-day photography workshop - NYC
| | |
| --- | --- |
| Workshop | How to start a photography business Two-day photography workshop - NYC |
| Difficulty level | Beginners and beyond |
| Duration | 14 hours |
| Group size | 9 students max. |
Workshop description
"How to Start a Photography Business" is a two-day workshop with the main goal of demystifying the numerous procedures we must consider, including but not limited to starting a photography business, attracting and retaining new clients, building a reputation, and increasing your income.
The workshop is taught by Patricia Burmicky, PhotoUno's founder, lead educator, and a successful professional photographer and business owner. You will learn the essentials of starting a new business. Patricia will provide information on pricing guidelines, contracts, insurance, copyright, locations and permits, and long-term secure image storage. You will also learn about different business models, marketing strategies, SEO, and social media used in the industry.
In addition, Patricia will go over the process of handling and coordinating a photography assignment, client alignment, and coordinating people. The goal is to understand what is needed to retain your clients, how to source potential clients, build a reputation, and increase your income.
During the workshop, you will have the opportunity to do the following: 1) create images for your portfolio; 2) understand how to create photo session ideas and mood boards; and 3) learn how to effectively communicate with your client and understand their needs.
Agenda
On the first day, you will learn how to build a business photography plan. During this time, you will receive hands-on experience by having the opportunity to photograph live models. This exercise will teach how to create a session from the moment you connect with a potential client. 
In addition, we will emphasize critical processes such as understanding your client's needs, coordinating the project, pricing it, contracts, copyrights, insurance, and the equipment and tools needed to produce images that sell. You will learn about studio etiquette and how to make people feel comfortable in front of your camera. 
Photos from this session will become part of your portfolio. 
Lastly, you will learn how to select photos and how to present your work to a client. In summary, the goal of the first day is to provide students with business tools and new technical skills—all while having fun!
On the second day, you will learn and acquire the following: 1) editing techniques for your photographs; 2) leave with Patricia's editing presets, Photoshop actions for simple skin retouching; and 3) learn about different products that can be offered depending on client needs.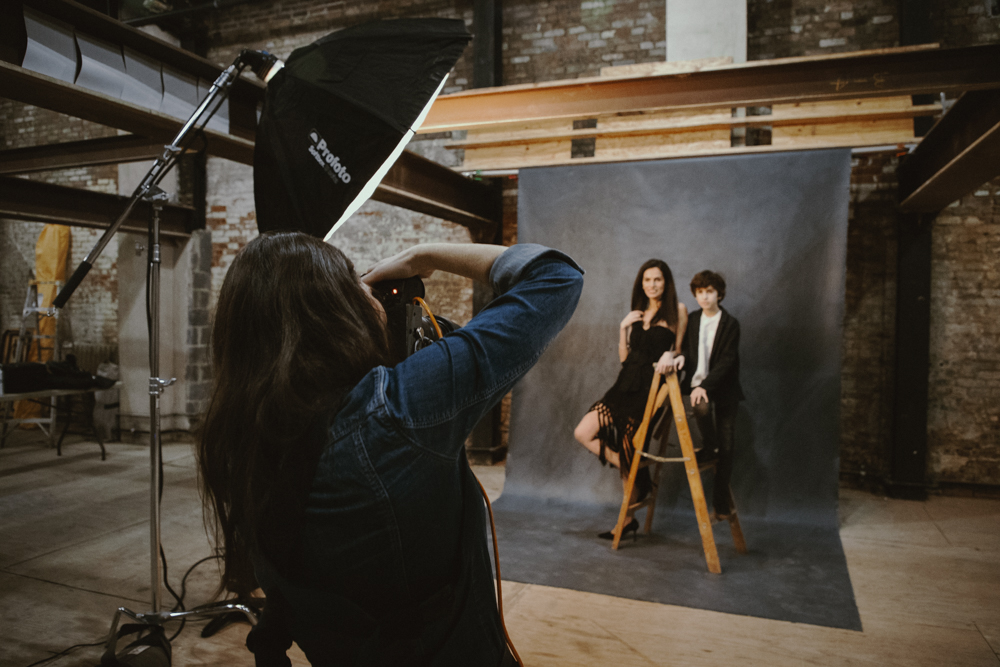 During this two-day course Patricia will give you guidance on:

• A plan to start your photography business
• Pricing models and different business photography models
• Client preparation, communication, email templates
• Contracts, insurance
• Where to find inspiration, models, and industry creatives
• Marketing, website, and SEO
• How to create a comfortable experience for your client
• Patricia's favorite studio equipment and go-to set-ups
• Learn about tethering and camera lighting equipment
• Camera settings and techniques for indoor and outdoor portraits with strobes and continuous light
• Posing
• Editing workflow, image selection and how to transform images into works of art
• Meet and network with other creatives and photographers.
Date:
February 4th and 5th (weekend)
Location:
 PhotoUno Photography School
Time:
1st day – 10:00 a.m. – 5:00 p.m.

2nd day – 10:00 a.m. – 5:00 p.m.

Doors open at 9:30 am
Tuition is $850
Included:
•  Snacks, refreshments, and lunch will be provided
•  Hands on photographing different models
•  Private continued education on Facebook group
•  Lighting diagrams, Pricing sheets, standard contracts, client email templates
Who can attend the course? Any student that feels comfortable in Manual mode (Digital Photography I)
Lighting: Patricia will be demonstrating different light setups for in the studio and outdoor locations
What to bring:
•  Lots of energy!
•  DSLR / Mirrorless camera
•  Lens - 24-70 mm (recommended), 50 mm, 85mm, 100mm
•  Memory cards, battery charger
•  Notebook and pen
•  Laptop is not required
-
Saturdays, Sundays, from 10 a.m. until 5 p.m.