Outdoor Photography Workshop at Williamsburg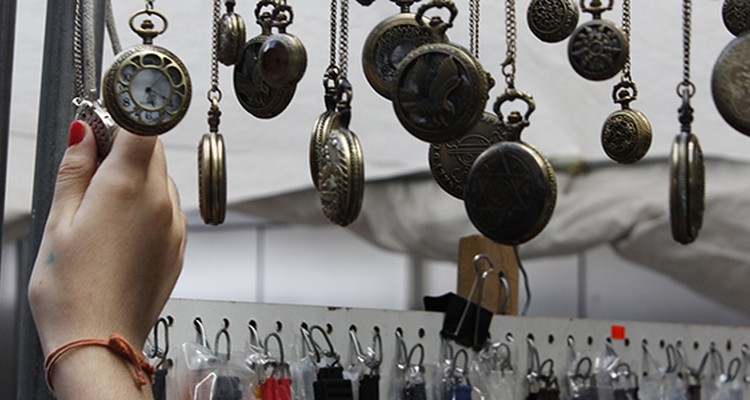 | | |
| --- | --- |
| Workshop | Outdoor Photography Workshop at Williamsburg |
| Location | Williamsburg |
| Difficulty level | Beginners and beyond |
| Duration | 2 hours |
| Group size | 6 students max. |
The local flea market might present as many opportunities for a sharp-eyed photographer as it does for a budget-minded bargain hunter.  Join PhotoUno as we venture across the East River to practice our photography skills in the lively, colorful setting of the Williamsburg Flea Market. 
Whether you're interested in the sculptural antiques or the hip clientele, the Williamsburg Flea Market provides an abundance of photo ops!  Practice taking portraits with permission if you want to focus on the vendors, or shoot some candid images of the chic shoppers.  From vintage soda bottles to vintage vinyl, the flea market promises a plethora of treasures if you're more interested in photographing still life arrangements. 
We will discuss topics like photographing strangers, shooting quickly in ever-changing situations, and how to create compelling compositions.  You will have the opportunity to practice your street photography, capturing decisive moments, using light and color to enhance your photos, and more.
 Come enjoy the sights and sounds of this bustling setting—but be warned!  You may walk away with more in hand than striking photographs!