Tips for Making Portraits
Above photograph by Yunfeng Deng
Article by Paolo Morales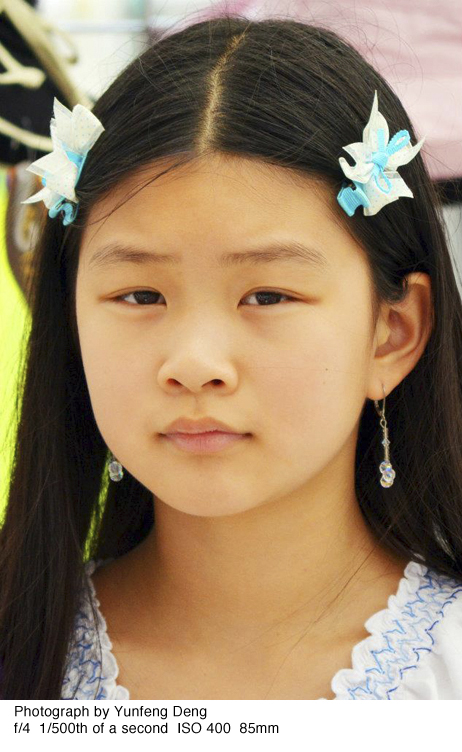 What you need: camera and lens
1. Try using a focal length 35mm and above to avoid distortion of faces and/or the environment you are photographing in
2. Use a vertical frame, a low f-stop (e.g. f/5.6) and crop closely to the face. Utilize focus points to make the eyes sharp. This technique can be used virtually anywhere: on the street, indoors or outdoors.

3. Using aperture-priority mode, utilize an f-stop that allows for a shutter above 1/30th of a second to avoid camera shake. Inversely, in shutter priority mode, simply select a shutter above 1/30th of a second.
4. Place your subject by a window and/or where there are slivers of light. This will help isolate your subject from the environment.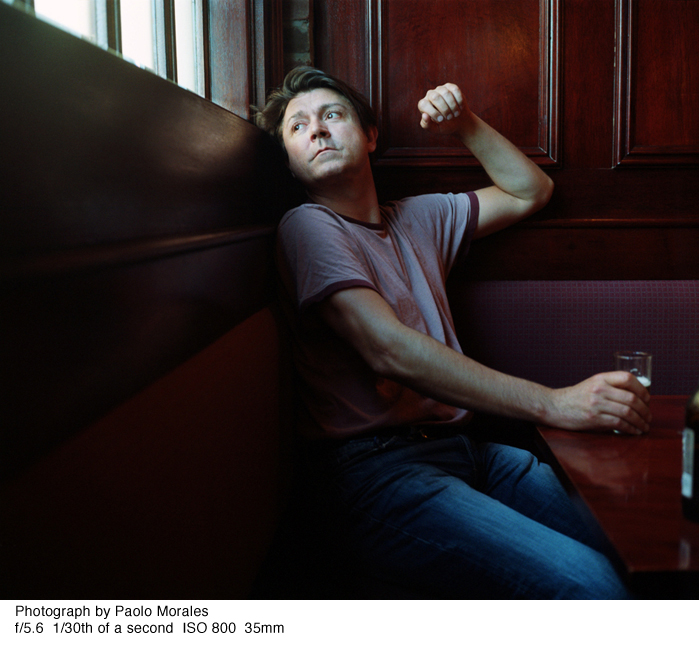 5. Try photographing your subject from below to make them appear larger than life. To do this, bend your knees and point the camera upward toward the subject. This is a common technique used for photographing celebrities.

6. Utilize visual layers to build your compositions, which are elements in front of or in back of your primary (in focus) subject.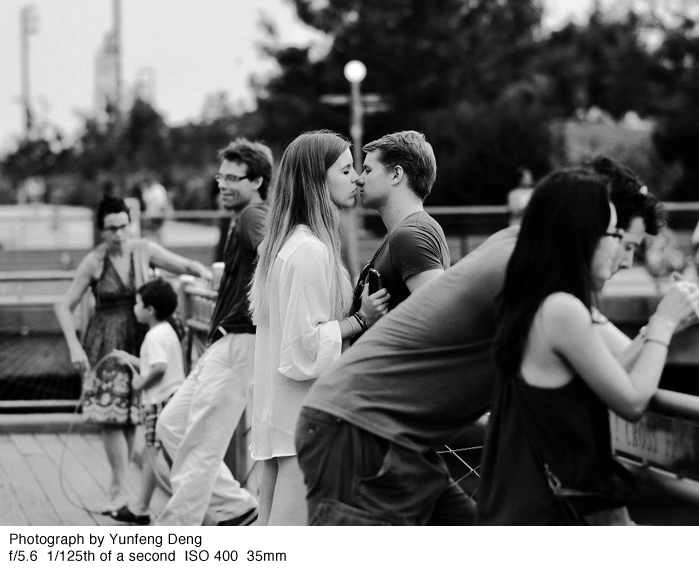 About the photographer:
Paolo Morales is a photographer. His work has been exhibited at the Detroit Center for Contemporary Photography, Kings Highway Library, C Street Gallery, Bliss on Bliss Art Projects and Gallery 44, among others. His work was published in Artzine in Seoul, Korea and on the cover of College Magazine. He received a BFA in photography from the Art Institute of Boston and lives in New York.